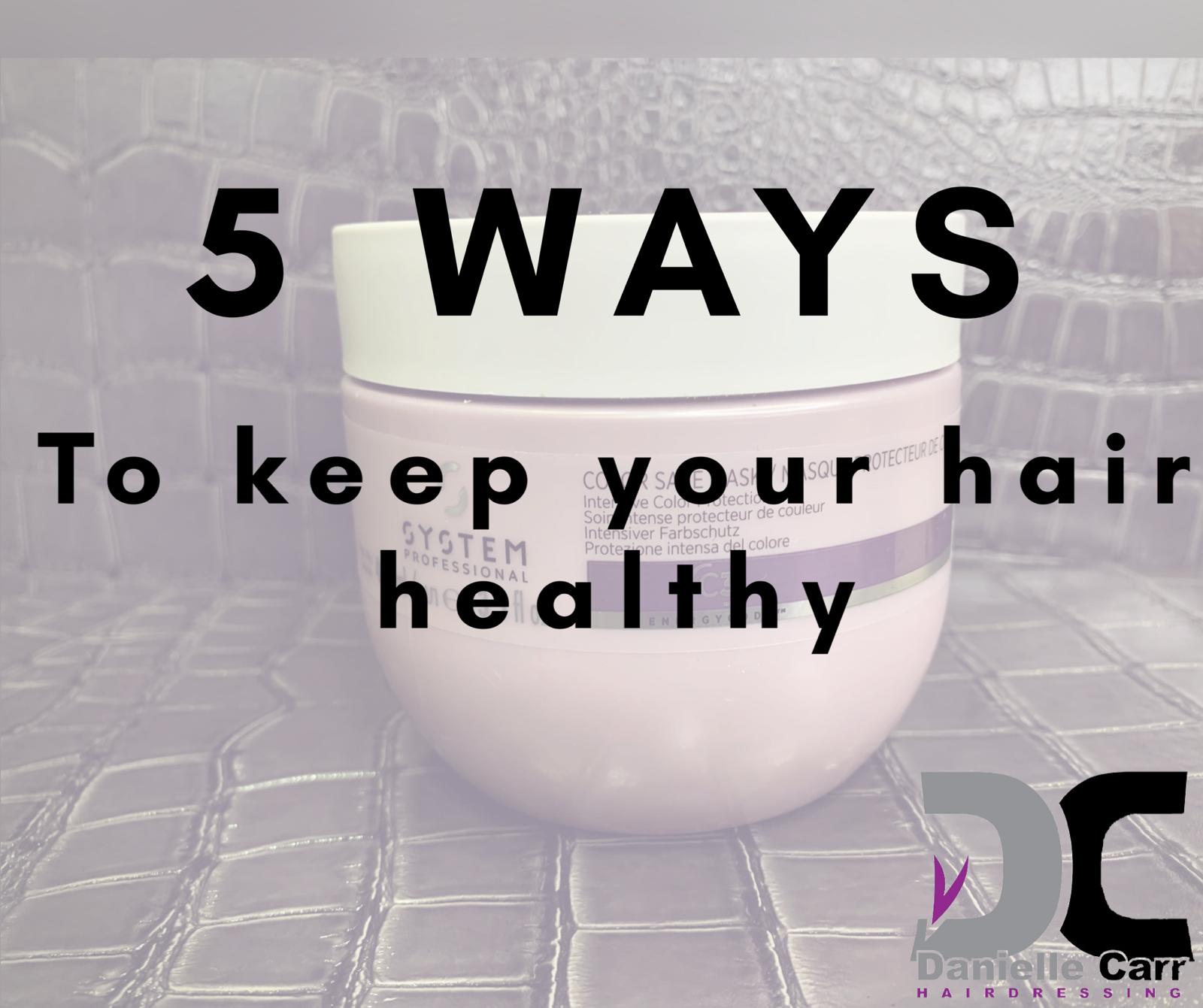 Even though our salons are temporarily closed, we're still here to keep you right with some tips and tricks to keep you right until we see you again.
Avoid washing your hair everyday, this can take the natural oils out of your hair and we don't want this! It can also cause colour fade a lot quicker than necessary. Try washing every 2-3 days and Remember to condition, try and avoid the scalp! Too much on your scalp will make it excessively oily.
deep conditioning mask- treat yourself! Use your favourite hair mask once a week to keep your locks soft and smooth – you can leave this on for as long as you please – you won't regret it!
When it comes to brushing and styling No-one wants a matted mess for a mane, so brushing is always necessary, but don't tug and pull through your locks mindlessly. Brushing from the roots causes damage – always brush from the bottom and work up.
Take this down time to use less heat! This will make a huge difference to your hair.. whether it be letting your hair air dry or not using heat to style (straightening, Tongs etc) you'll start to notice a difference in the condition of your hair. If you are using heat on your hair remember to use heat protection – It does more than you know!
We understand that some of you will be overdue on your colour appointments and as much as it's tempting.. it's never what it seems! There are a few products on the market that we recommend to use in the meantime..
Colour WOW root cover up
L'Oréal root touch up
Both of these products are designed to help you touch up any unwanted colour in between Appointments. They both have a range of shades and colours so there is something for everyone. Think of it as makeup for your hair, you can dust the product over your regrowth and it lasts until your next hair wash, it's a quick fix and definitely does the trick!
Stay tuned on social media for more tips & tricks.. stay safe <3
https://www.loreal-paris.co.uk/products/hair-colour/brand/magic-retouch
https://www.colorwowhair.com/uk?gclid=Cj0KCQjwpfHzBRCiARIsAHHzyZqBFXTYOsU6hfrw6iBP-lWDmg0HTI9rRNvdfXSbhF1SWR8RY3Na_xsaAt5gEALw_wcB
https://www.systemprofessional.com/en-GB